Fire Door Sub-Contracting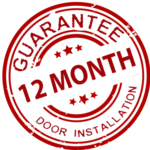 Much of our work involves installing fire doors as sub-contractors to some of the UK's biggest infrastructure developers.
Our professional fire door fitters have completed hundreds of installation projects as part of major developments in the built environment.
Schools, hospitals, industrial sites, social housing and urban regeneration schemes have all featured on our client base as a result of contracts we have won to deliver our services as sub-contractors to some of the biggest names in infrastructure development.
Household names such as Balfour Beatty, Kier and Morgan Sindall have all hired us to install fire doors on key public sector construction developments.
As laws state that all fire doors have to be fitted by certified fire door installers, these major contractors know they must employ companies they can trust to comply with the regulations.
RP Carpentry guarantees 100% compliance with all fire safety regulations as accredited fire door installers.
Some of our contracts with these major developers have been to supply and fit dozens of fire doors at a single premises and our professional installers provide the same level of dedication, attention to detail and customer care to every door.
As UKAS accredited fire door installers, our team have excellent knowledge of fire door safety protocols, the best materials to use for specific doors and locations and how best to fire stop a door and fill the gaps between them and the surroundings with appropriate fire resistant materials.
RP Carpentry MD Roger O'Gorman said: 'Companies like Balfour Beatty, Kier and Morgan Sindall are huge and very influential in the development of the infrastructure of this country.
'To be asked to partner them on a range of projects is testament to the knowledge and professionalism of my team in this challenging area of construction work.
'Fire doors save lives and have to be installed by certified fire door fitters. I am delighted that we have established such an excellent reputation in this competitive field that these companies turn to us as fire door installers on their projects.
'These are partnerships I'm immensely proud of and will work tirelessly to retain and enhance through ongoing accreditation, professional installations and excellent customer service.'