About Fire Door Installers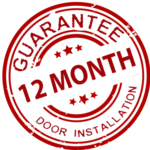 RP Carpentry was established in 2000 as 1st & 2nd fix carpentry and joinery contractors, working on commercial and industrial developments, including houses, flats, offices, schools and hospitals.
With a combined experience of over 40 years in the industry, we always aim to provide a competitive and professional service to all our clients, with a high quality of workmanship every time.
We are certified under the fire door regulatory authority's system to install and maintain fire doors in multiple occupancy premises.
Our professionally qualified team provide excellent customer service for fire door installations or advice within a 50-mile radius of our base in Reading, Berkshire.
We are very happy to offer fire door guidance to existing or potential new clients as we understand it is a complex but crucial safety consideration that can literally be a matter of life or death.
As certified fire door professionals, we have an excellent detailed knowledge of all fire door regulations and can guarantee to provide timely up to date information in response to any query on this topic.
Building Regulations stipulate that fire doors must be fitted by a certified fire door installer and we are proud of our experience and expertise in this field. We have received excellent feedback from customers about our professional and customer-focused approach to this heavily regulated industry.
Our clients include household names in the private sector, large schools and NHS buildings, factories and a wide range of housing developments in towns and cities across the southeast of England, including Reading, London, Windsor, Oxford, Maidenhead, Guildford and Swindon.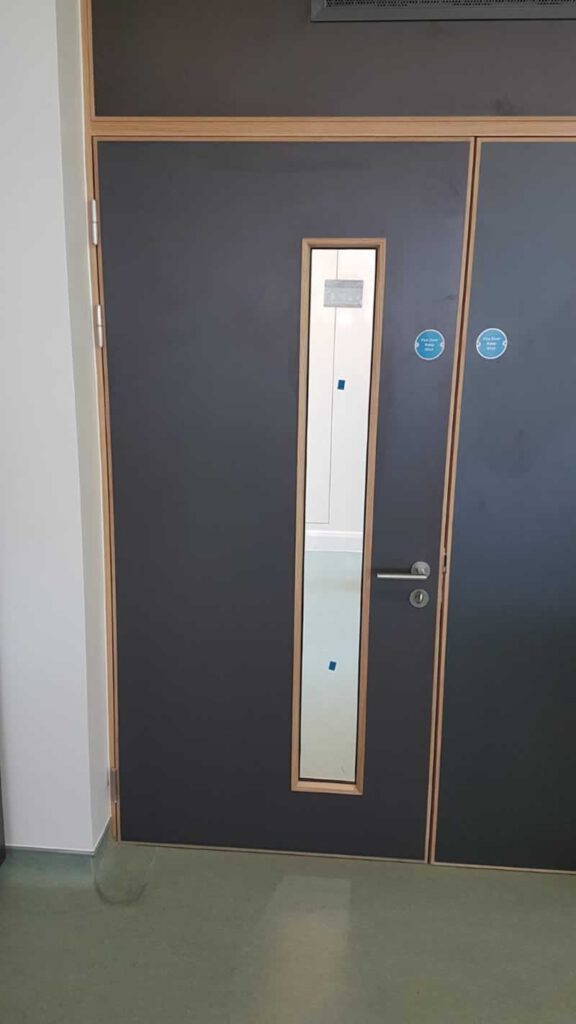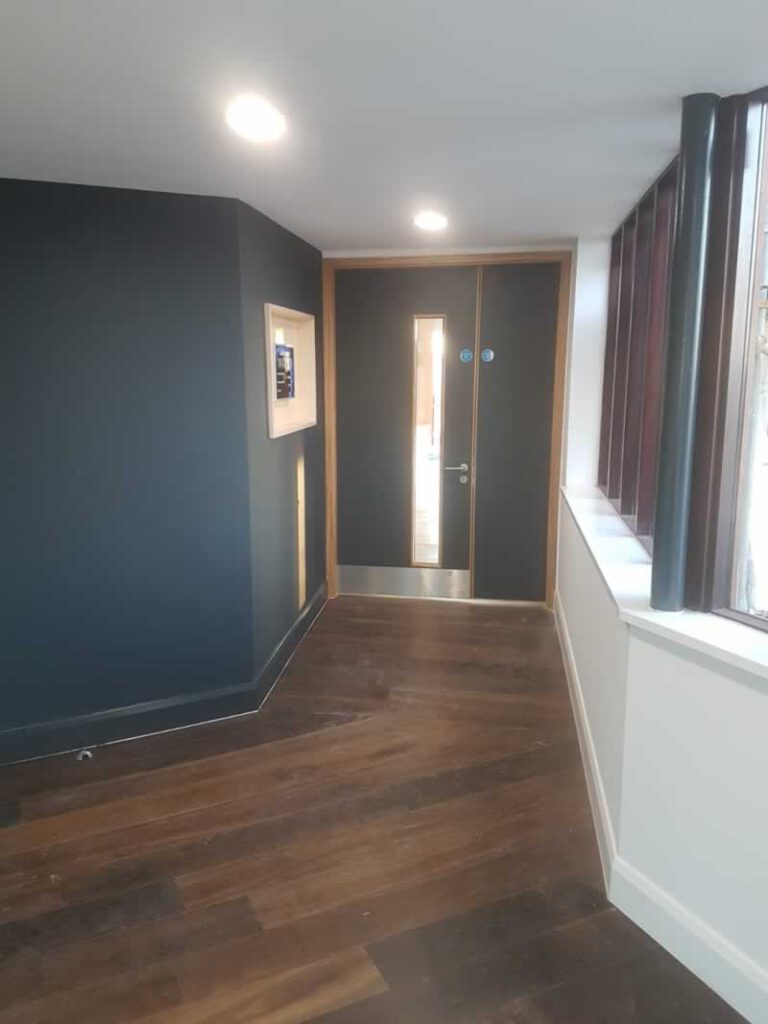 For more details about our skills and services, please see our FAQs section or get in touch today for an initial conversation to discuss your fire door obligations and requirements.
Check it is a fire door: Look for a certification label on the top of the door which will provide the fire certificate number, manufacturer's ID and fire door rating
Signage: check the fire door is fitted with the appropriate signage indicating it's a fire door
Door furniture: Make sure it closes the door smoothly and fully
Locks and latches: The CE latch must hold the fire door firmly shut with no movement
Intumescent fire and smoke seal: This material must swell in the event of a fire to prevent smoke and toxic gases escaping from around the door perimeter into another area of the building
Hinges: Fire doors must have three properly fitted certified hinges
Gaps: The gap around the door must be less than 3mm
Mechanical door closure system: The certified closer must be fitted securely and enable the fire door to close smoothly and fully
Electro-mechanical hold open devices: Linked to the building's fire alarm system so a fire door closes as soon as it is activated
The door and frame should be of the same standard and ideally be purchased and fitted together
Hinges should be tested as part of the whole door set
Vision panel must be made from fire-resistant glass
Door furniture, including handles and locks, should be part of a door set purchased together
The Intumescent seal should be made from material resistant to the spread of smoke and gases